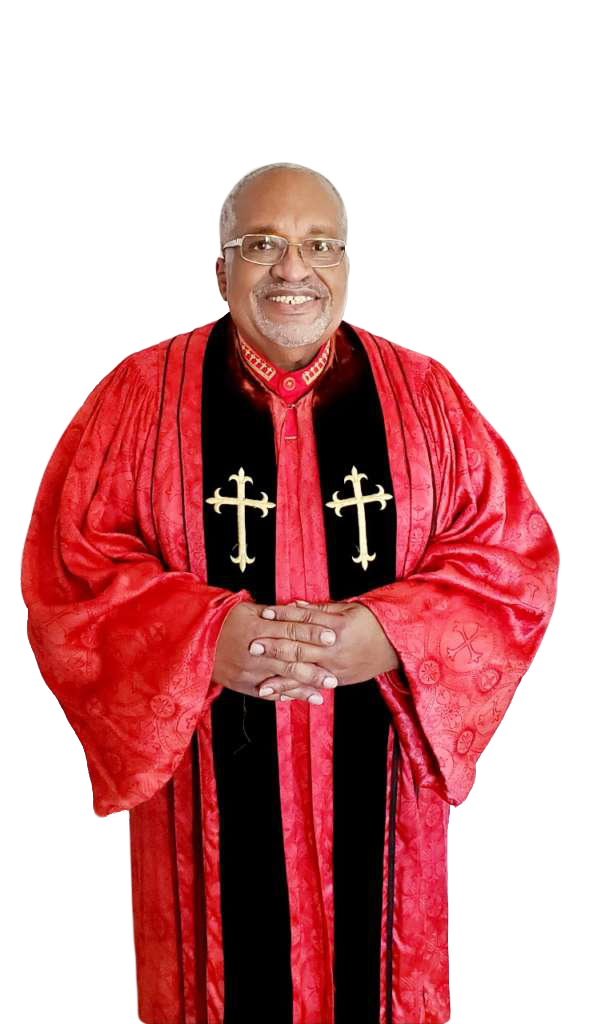 Reverend Clarence E. Fowler is a native Baltimorean who accepted Christ at an early age. He received an Associate of Arts degree in Human Services from the Community College of Baltimore; a Bachelor of Arts degree in Theology from St. Mary's Seminary and a Master of Divinity degree from Howard University, School of Divinity. He also held several management positions at the Social Security Administration where he retired after 35 years of service.Rev. Fowler preached his initial sermon on December 14, 1968 at the New Metropolitan Baptist Church, under the pastorate of Dr. Lawyer L. Swinson, Sr. God has been using him since then as a faithful servant.
Rev. Fowler became a member of Morning Star Baptist Church of Christ in 1971. He was ordained into the ministry at Morning Star in March,1982. On January 15, 1988, Rev. Fowler was elected and installed as the Assistant Pastor of Morning Star, under the late Rev. Dr. Samuel Ray who was not only his Pastor but also his spiritual father, mentor, confidant and friend. In November 2017, Rev. Fowler was installed as the fifth Pastor of Morning Star Baptist Church of Christ, a church whom God has blessed to stand and serve for 128 years. To God Be the Glory!
Because of his love for God and people and his commitment to do God's will, Rev. Fowler is the recipient of many community awards. Along with his other ministerial duties, Rev. Fowler founded Jehovah Jireh Ministries, Inc. (God Will Provide) in 2002. The goal of this ministry was to assist disadvantaged men, women and their children by giving them decent, affordable housing as well as meeting their physical, spiritual and emotional needs through education and counseling.
Rev. Fowler was married to First-Lady Deacon Betty Fowler for 49 years, who faithfully shared, served and supported him throughout his ministry. God called her home to glory on April 25, 2020. God blessed them with three lovely daughters, two son-in laws and six grandchildren. His favorite hymns are a testament to his life: "Jesus Paid It All" and "Great is Thy Faithfulness."